Our Company
Our goal is to help your business succeed
Since 2012 we have been delivering innovative solutions to both small businesses and large companies across the U.S. We offer a full spectrum of application design, development and support services for projects of various sizes and scopes, taking you from concept creation to delivery of the final product.
When we work with you, our goal is to help your business succeed. As a result, we not only solve your immediate technological challenges, but also become a long-term trusted partner supporting all your growing business needs. With us, your systems will be built in a flexible and expandable way so that your products can continue to evolve and delight your customers, with you being the sole owner of the source code.
We demonstrate our commitment to our clients'​ security and privacy by undergoing an annual independent audit to obtain a SOC 2® attestation report.

100% Our passion and commitment to product quality and client satisfaction is affirmed by 100% client retention rate.
Proven development practices ensure efficient product delivery
Agile methodology
While Agile is our preferred methodology for the majority of projects, for some smaller projects with well-defined and clear requirements the traditional Waterfall model works well.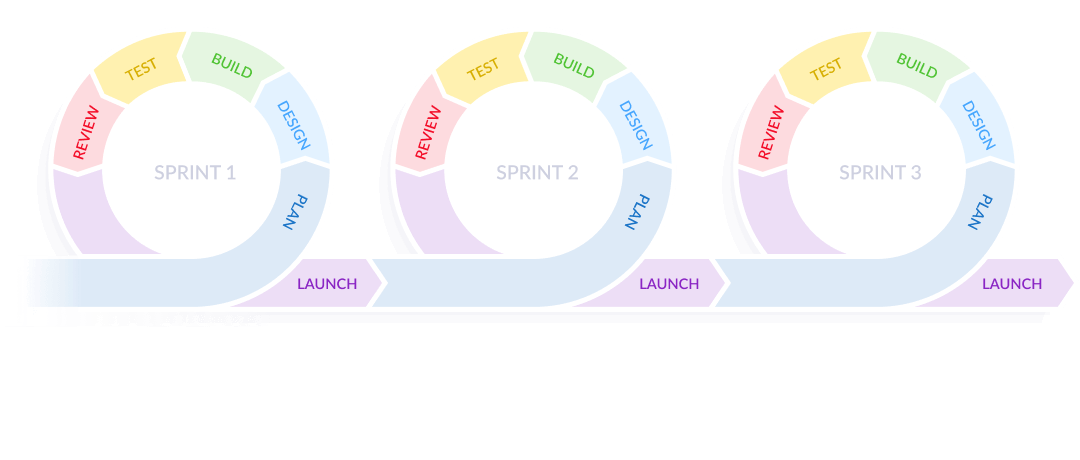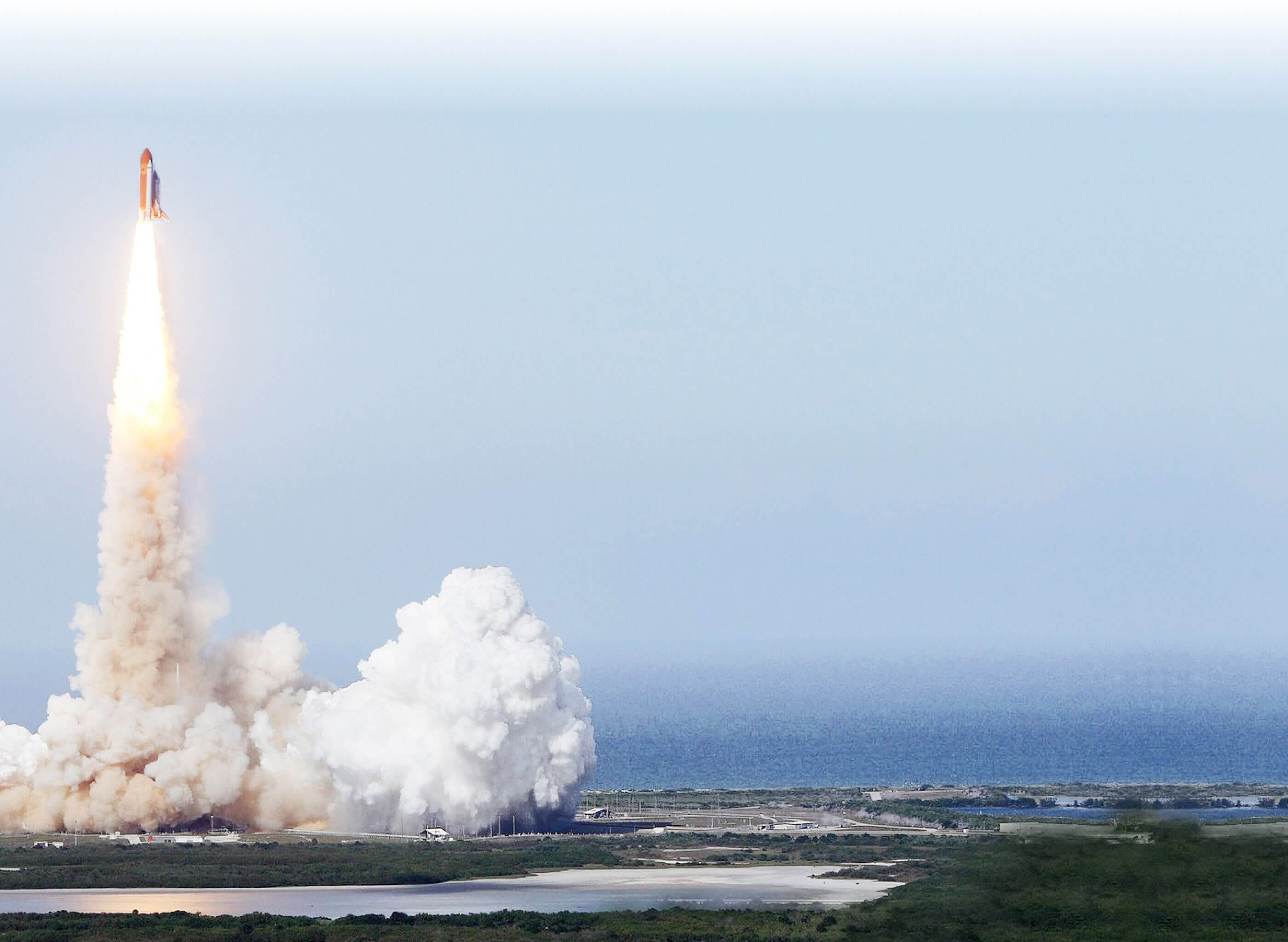 With Scrum agile project management framework, we guarantee:
F

aster time to market

With incremental delivery and prioritization of work by order of importance, your product will be on the market faster.
L

ower risk

Higher transparency and incremental delivery helps with early identification of risks and timely development of appropriate mitigation strategies.
I

ncreased flexibility

Changes are accepted and expected, enabling evolution of the product as it is being developed.
G

reater enjoyment

We love cooperation and collaboration with our clients. When you are happy, we are happy!
H

igher transparency

Product Owner's active involvement in the development process provides visibility into the project progress and product itself, ensuring alignment with expectations.
T

opnotch quality

With testing occurring every sprint, the product is tested as it evolves, providing early visibility into any quality issues.
Waterfall model
While Agile is our preferred methodology for the majority of projects, for some smaller projects with well-defined and clear requirements the traditional Waterfall model works well.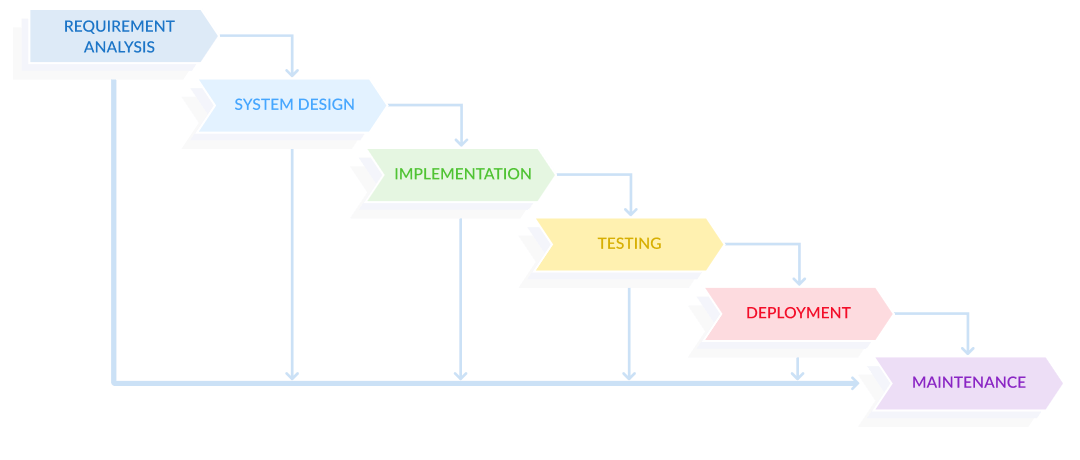 With the Waterfall methodology, you can expect:
Upfront requirements gathering
The scope of work is agreed upon before the development starts, making planning and designing more straight forward.
Fixed project scope
After the requirements are finalized, any additional features are introduced through the change control process.
Linear sequential flow
Each phase begins after the previous one finishes.
No requirement for active involvement
Except for reviews and status meetings, customer engagement is encouraged, but not required after the requirements gathering phase.
Engagement and Support models
Kagesoft is focused on building long-term strategic partnership with its customers. With that in mind, we offer flexible engagement options to fit your business needs.
Fixed Price
Time and Material
Project Engagement
Fixed Price
Suitable for projects with well-defined scope, requirements, specifications and schedules. When your project is described in sufficient detail, Kagesoft analyzes its scope and complexity, and provides a project delivery schedule along with the fixed price for the complete product development.
This model is applicable for both Waterfall and Agile projects. For Agile projects, the scope and cost are based on the user stories included in the sprint during the planning session.
Time and Material
Suitable for projects with unclear requirements providing you with the flexibility of changing the size and workload of the development team assigned to your project. Under this model, the development effort is billed at the mutually agreed hourly rate.
Support
Our support model is extremely simple — we stand by the quality of our software and will fix bugs (if you find any) free of charge regardless of when they are discovered.
In addition, we offer the following options for ongoing system maintenance:
Fixed Price
Covers a specific number of support hours per year and is billed annually or quarterly. The support agreement includes assistance with the use of software and consultations with the client's internal development teams. It also establishes SLAs for the support ticket response times and their resolution.
Time and Material
Offers support services billed at the mutually agreed hourly rate. This is a pay-as-you-go model.
Want to discuss your project?
Fill out this form and you'll hear back from us within 24 hours